High on the Highlander Life
My phone was broken the entire weekend, so I used the opportunity to hole myself up and binge watch Outlander. 'Twas never my intention to watch two seasons in three days, but the show truly has it all. Time travel, action and adventure, love and sex, war and brutality, history and folklore, even fashion and medicine. Be still my heart. It hits all of my girly, nerdy, and manly bits.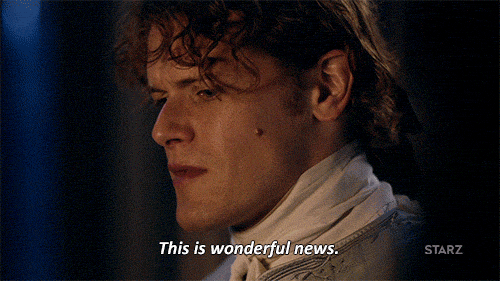 I must admit, I couldn't understand half of the things the Scots were saying at first, so I had to watch with the captions on. I'm slowly picking up new old terms and getting an ear for the accent. Now I catch myself attempting to talk in the same tongue (and doing terribly I must say).
Here's the bigger issue: Do you ever watch historically based shows and find yourself in a deep deep ass rabbit hole? It happens to me every time; without fail. I was never a fan of reading history books in school, but once someone throws fictional-ish characters and a good storyline my way, I'm enthralled. Outlander was no exception. I now know way more about the Jacobite rising of 1745 and the Battle of Culloden than I ever needed to know. What am I going to do with that information?!
I do know one thing though; it's time to go to Scotland. 
Through all of my travels, I never found myself in Scotland. I have no idea why not. I love nature, brawny men, and whiskey. It's most likely my heaven on earth. But as I sit here researching the country, I have not found a single photo with a black person in it. Now I'm left wondering if everyone is racist, or if black people just aren't into meat pies and haggis.
I know the UK is ridiculously white- this is no surprise - I just didn't realize that the black population in areas like Scotland is less than 1%. That blows my mind. 
When I finally get to Scotland, I'm going to have to spice up the highlands and show the Jamie Frasers out there what they're missing.
Slàinte.
Please reload