You know that feeling you get when you're boarding the plane, dreaming about those piña coladas you're about to have on the beach, and then you suddenly realize that you left something behind? Nothing rips you from a daydream quite like a panic attack.
Even though I travel a lot, I always seem to leave something behind. Usually it's something I can easily pick up at a pharmacy, like deodorant or toothpaste, however, this last trip I left behind the biggest, most irreplaceable thing ever. And trust me, you don't want the same thing to happen to you. So pin this post for the next time you pack for a trip.
1. Multiple Phone Chargers
I've lost count of the number of times I've left my phone charger behind. That's why I always pack multiple options. I usually bring my wall charger, an extra USB cable, and portable charger. The extra cable and external battery pack always get packed well in advance since I don't need them before I leave. That way, if I forget my wall charger, I have a back-up. Plus the portable charger is a must for long sightseeing days. Especially if you only use your phone to take video and pictures. 
2. A Swimsuit 
I cannot tell you how many times I've missed out on a good soak because I left my swimsuit behind thinking I wouldn't need it. Pools, saunas, hot tubs, and even hot springs pop up when I least expect them to. So even if I'm going to London in the winter, my suit comes with me. 
3. Credit & Debit Cards
I once forgot my debit card on a trip to Ireland and needed cash to get the rental car out of a parking garage. I couldn't draw money from my American credit card at the time, so my mom had to send money via Western Union. Yeah kids, Western Union is still alive and well. 
I also made the mistake once of not packing my travel credit card and I had to pay foreign transaction fees on everything. Let me tell you, those fees add up quick. So when you're switching your daily bag or wallet over to your travel one, leave your Costco card behind, but don't forget your essential credit and debit cards.
4. Passport & ID's
Even if you remember your passport and/or ID, it may get stolen, lost, or ruined during your trip. Make sure you have photos of your passport and driver's license/ID just in case you need to get them replaced at the embassy. And make sure you save them on the cloud in case something happens to your phone. You need to be able to access them anywhere.
5. A Hat
If you're going anywhere near the equator, take a hat. Baseball cap, straw hat, derby hat, fishing hat, Pharrell hat, doesn't matter. Just bring something to block the harsh sun from your face. Even if you have SPF 50, you're still going to burn if you don't reapply sunscreen every hour. And I know you're going to forget about the part in your hair. That's a bitch. You can thank me later.
6. Pajamas
As crazy as this sounds, I always forget to pack pajamas when I'm sharing a room with other people. I usually only sleep with maybe a t-shirt on; definitely no pants. So when I'm packing, I don't think about pajamas, and then I'm stuck in yoga pants every night. Plus forgetting pajamas takes a pair of pants out of rotation for the trip.
7. Sunglasses & Contacts
I hate leaving my sunglasses behind. Hunting for a new pair can quickly become a hassle. However, the worst is when I forget my prescription sunglasses and my contacts. That's why I've started packing my regular glasses, prescription sunglasses, basic sunglasses, and a pair of contacts. Is that overkill? Maybe. But when you're as blind as I am, it's a necessity. Just remember to pack a contact lens case and solution... because I've definitely left those behind before.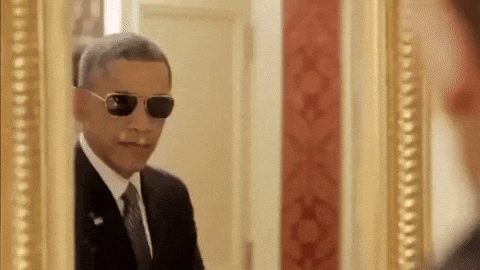 8. Prescriptions
You can go a trip without your vitamin supplements, but make sure you have your birth control and anything else you can't replace. Remember to also adjust your pill taking times to your new time zone. Your reminder is going to go off at 10pm in whatever time zone you happen to be in, so make sure you're taking it at 10pm in your home zone.
9. Specialty Items
If you know you can only use one type of face cream or you'll break out, pack it. If you know can't go a day without your luxury perfume, pack it. My advice? Downsize your goods. Transfer a small amount of your perfume to a travel atomizer so you're not risking an expensive bottle. Same goes for any other products you need. Speciality items are expensive. The last thing you want to do is lose or break a $40 face lotion.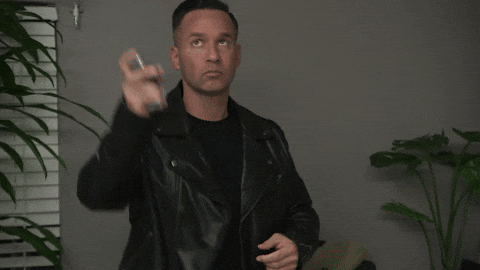 10. KEYS!!!
When you're on vacation, the last thing you're worrying about are your keys... until you get back from vacation and realize that you have no idea where your keys are. Put your keys in a safe place and always check that you have them before you head back home. I made the mistake of putting my car keys in a small backpack, and then letting my friend put her stuff in that backpack and take it to the opposite side of the country. That was fun. 
A little tip, if you drive and park at the airport, leave your house keys in your trunk. That way, if you lose your car keys during your trip, roadside assistance can open your car so you can at least get the keys to your house. (And hopefully your spare car keys are at home...)
Please reload